Overworld Editor DS is the DS version of the old Overworld Editor Rebirth Edition.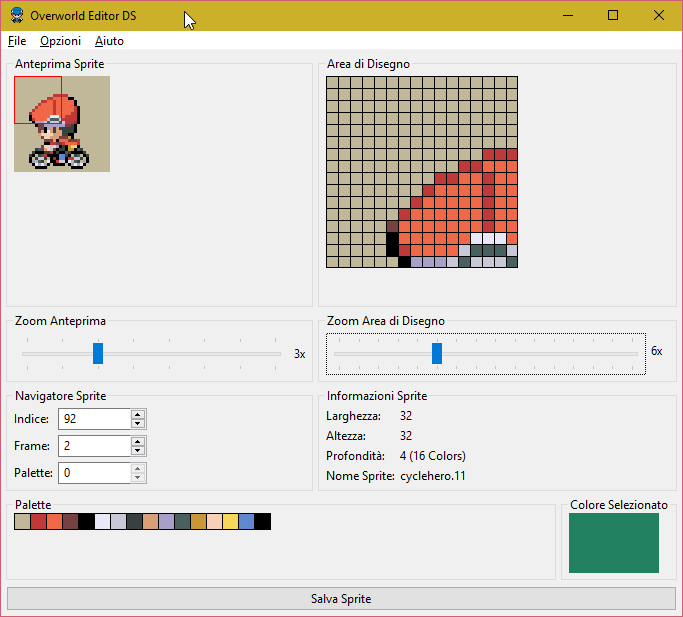 First open your ROM with Nitro Explorer, and extract the following NARC:
If you are hacking on D/P/Pt extract data/mmodel/mmodel.narc
If you are hacking on HG/SS extract a/0/8/1 and rename it "1.narc" without quotes
Now open Overworld Editor DS and the extracted NARC (File->Open NARC or Ctrl+O).
As with the old Overworld Editor RE, you have the sprite index (which is the NARC sub-file) and the sprite frame (the front, the back, etc.).
For editing, select the frame you want from the frame spinner, then select the part of the sprite from the sprite preview (you'll see a red box around the current part).
Then choose a color from the palette and edit the part. You can freely editing multiple sprite frames, but remember to save if you change the sprite index (the program will remember you this)!
If you want to edit the palette, simply double click the color you want to edit and change it like you want. Remember however that the first color is the transparent one!
| | |
| --- | --- |
| OS | Windows |
| Author | JackHack96 |
| Works with | D P Pt HG SS |