GoldMap is a good map editing tool for GBC pokémon games.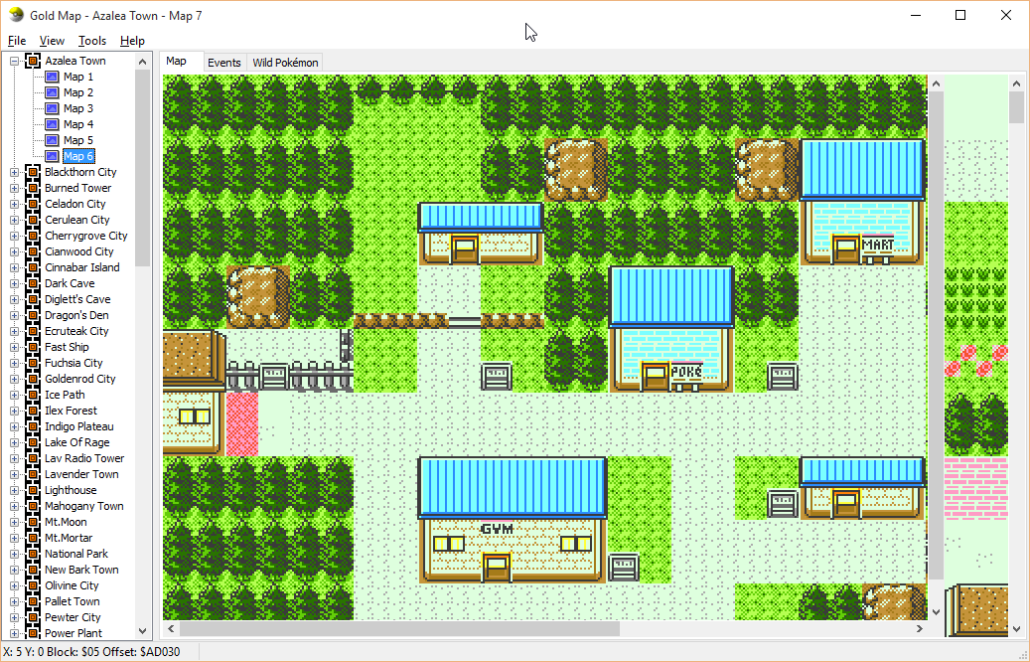 Open your ROM from the File menu. The map list will be loaded in the left side panel. Pick a map you want to edit (I'm taking Pallet Town for example). If you want to display gridlines, go to View->Gridlines. As you can see in the main view of the program there are 3 tabs, respectively Map, Events and Wild Pokémon. The first tab is used for editing map tiles. Every map tiles has its properties (for example the main character can walk on grass, but not on water). Put them as you like.
Then the second tab is used for events.
There are 4 type of event: warps, triggers, signposts and people. If you click on an event a popup window will appear for editing it. If you want to remove an event, go to Tools->Reconstruct Events where you'll be able to change events' number.
WARNING! GOLDMAP IS NOT ABLE TO ADD EVENTS. YOU CAN INCREASE EVENTS NUMBER BUT YOU COULD CORRUPT THE GAME!!!
From the Wild Pokémon tab you can easily change wild pokémons data.
If you want to edit a tile, go to Tools->Block Editor:
By selecting from the palette in the bottom you can easily modify the tile.
When you've finished editing, CLICK SAVE ON THE FILE MENU OTHERWISE YOU'LL LOSE ALL THE CHANGES.
| | |
| --- | --- |
| OS | Windows |
| Author | Jigglypuff |
| Works with | G S |